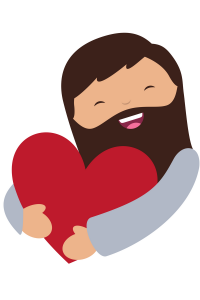 … the Teacher of teachers appears.
This book had been in my reading stack for seven months, Lord. In January, You had prompted a dear friend to send it to me. More than a friend… a Forever Brother.
The Caleb Years. By David Ingerson. I could immediately tell I would treasure this book. In the same way I treasure every real-life testimony I am blessed to read…
… every testimony that bears witness to Your glory and goodness, Lord. Even in the worst of circumstances.
"What would you do if you were told by the doctors that your newborn child's life would be very short — that your baby would live at most only a couple of days? Would you give up in resignation, blindly accepting the doctors' pessimistic assessment? Or would you fight for his life against all odds?…
[What would any of us do?]
David Ingerson and his family chose the way of hope… And while it did not take away their pain, it did give them the strength to live with meaning, even when God did not make sense."  (Book jacket)
I didn't start the book for months.
My reading stack is typically eight books high. As I finish one, I get a heart prompting about which one I should read next. I take that as Your leading, Lord.
"For I know the plans I have for you,' declares the Lord…" (Jeremiah 29:11). And You know how each book fits into Your plans.
So, it wasn't until two weeks ago that I started reading The Caleb Years. And it wasn't until this week that I read the final pages.
The very day it became clear that Your timing for my reading of this book had been perfect.
I began that day seeking You, Lord, on behalf of a dear client. Our coaching session would occur later that day. As always, I acknowledged to You that I had nothing of real value to offer her… apart from You.
"If you remain in Me and I in you, you will bear much fruit; apart from Me you can do nothing."  (John 15:5)
So, I asked You to give me words, Lord. Words from Your heart to hers. Words of blessing for her, as You continue to lead her toward healing and wholeness.
With my Amen, I picked up David's book… and read the last chapter. There was no mistaking it. The words I read there were the answer to my prayer!
My client's circumstances differ from David's… but her struggles are so similar. How could Your grace to David not also be meant for her?
"Praise be to the God and Father of our Lord Jesus Christ, the Father of compassion and the God of all comfort, who comforts us in all our troubles, so that we can comfort those in any trouble with the comfort we ourselves receive from God."  (2 Corinthians 1:3-4)
And what had to happen for those very words to reach my eyes and her heart precisely on Tuesday? Mind-boggling!
Awestruck,
Abba's Girl